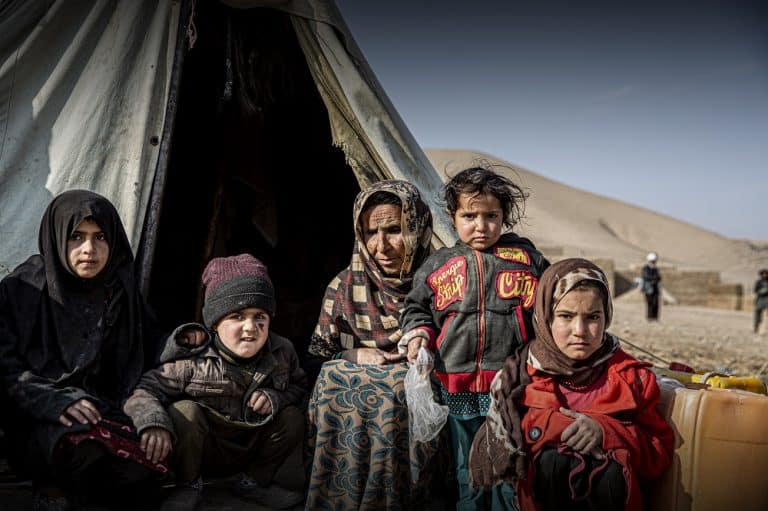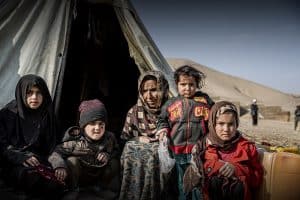 One of the areas which immigration lawyers assist individuals with is applying for humanitarian visas, which is available to those trying to flee from persecution and oppression. Candidates must show that they have been persecuted or that they've got a potential fear of presecution. The United States acknowledges persecution due to race, nationality, political persuasion, religion, or being affiliated with certain social group. It does so via 2 channels depending on exactly where the victim of oppression lives.
Refugee Status First
The first path for getting humanitarian relief by means of a refugee green card. A refugee is somebody who lives outside the USA and who's been compelled to leave their country to escape persecution. In order to qualify for a humanitarian US green card you will need to fulfill the following conditions. First of all you must be outside of America. And then, you need to be a person of special humanitarian concern. This has to be proved by establishing that you have been persecuted or are in fear of persecution on account of political opinion, race, religion, nationality, or association with a specific social group. And lastly, you mustn't be resettled overseas, and you're legally admissible to the US.
If you meet these requirements, you will get several things before being allowed into the USA. You're going to be evaluated by the appropriate relief organization. An immigration lawyer will not be required at this time. The relief organization will give you the necessary cultural orientation, travel plan, medical test and if required, a loan for traveling to the United States. As soon as you arrive in the States, you are immediately eligible to seek work. You can even petition for your family to come to the United States of America. After one year of being a refugee in the US, you must apply for LPR (lawful permanent residency). A competent immigration lawyer can assist you with applying for your green card. If successful in your application, you will get your US green card.
Asylum – Safety From Persecution
The second pathway for attaining humanitarian relief is by way of asylum. An asylum seeker is much the same as a refugee. The chief difference is that to get asylum, you are already living in the US. You are able to apply for asylum irrespective of how you arrived in the States or what your existing immigration status is. After you're located in the USA, a seasoned immigration attorney will help you assess your claim for asylum. If you satisfy the prerequisites, the immigration attorney can help you in organizing your asylum application. It needs to be sent to the US Citizenship and Immigration Services (USCIS) within a year of your arrival in the United States. Asylees aren't allowed to start working straight away. While your application for asylum is pending, you might be permitted to start work after 150 days. After your application for asylum is dealt with, you will be interviewed. In this meeting, a special asylum officer will decide if you actually qualify for asylum. Two or three weeks after your meeting, you will get a verdict.
Asylum After A Year – Permanent Residence in the US
If you are awarded asylum in the United States, the next process is applying for an asylee visa. As with the previous step, an immigration lawyer can certainly help by readying your US green card application. To have eligibility for an asylee's visa, you have to have been in the US for at least a year with the status of asylee. You must also not have moved to another foreign country. You don't have to make an application for a US green card, but most people do, so that they are on the way towards citizenship. To apply for a green card, the immigration attorney sends in the application for adjustment of status. After your application for a US green card has been given the go-ahead, you'll be able to travel, live, and work in the United States of America.
If USCIS (U.S. Citizenship and Immigration Services) will not permit your asylum request after your interview, all may not be lost. An immigration attorney will help with the next step. The U.S. Citizenship and Immigration Services (USCIS) will refer you to the immigration court. You'll be able to put forward your request for asylum again to the court. Courts are the places where attorneys really help you by becoming your advocate, putting forward your application in the best way. When you are successful with your application, you will get asylum or another lesser form of humanitarian relief. If you are unsuccessful again in your asylum quest, you will still be able to appeal to the Board of Immigration Appeals (BIA). You'll undoubtedly need to employ an immigration attorney for that appeal.
Conclusion – Just How an Immigration Lawyer Can Help
To conclude, immigration lawyers can help with a lot of areas of submitting an application for humanitarian relief. They will help you to ascertain whether or not you have a decent asylum case. If you do, an immigration lawyer's role is to put together the best application. Moreover, they'll be able to help with applying for a visa in America after you have received asylee status in the States.